Baron Samedi, a very powerful LWA, is the LWA of death. He watches over cemeteries and controls the crossroads between the earth and the dead, sharing this characteristic with Legba. His name, Samedi, is derived from the French word for Saturday and Saturdays are the best days to petition for Baron Samedi's help. His wife is the LWA, Maman Bridget. Although a bit of a trickster, he is said to be honest and realistic. Baron Samedi is sought for protection, removing curses, and negative magic. He also helps to provide strength and fearlessness. He intervenes on behalf of people close to death and in such cases can either heal them or make their transition easier. Baron Samedi can also help you to commune with your dead ancestors and wise spirits of the dead.
His colors are black, purple and white and he prefers offerings of cigars, candles and rum with 21 peppers.
Offerings for Baron Samedi should be left at the gate of a cemetary.
The veve or symbol for Baron Samedi is: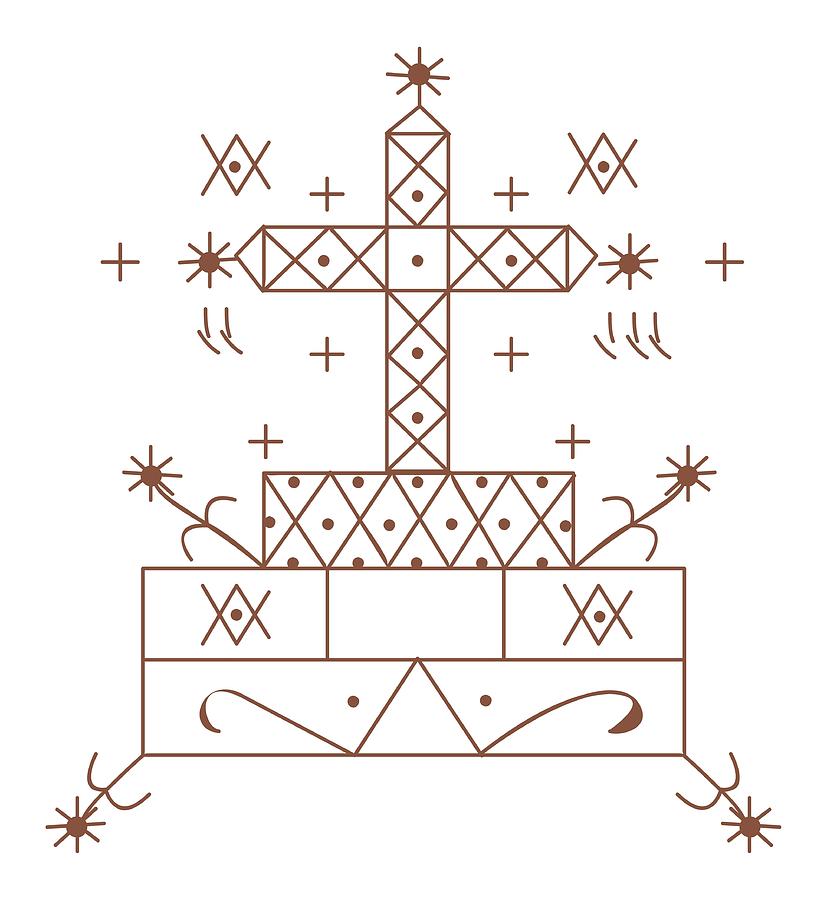 Baron Samedi's Catholic saint equivalent is St. Expedite:
It is a good idea to have both of these symbols of Baron Samedi on your altar whenever you petition for his help.